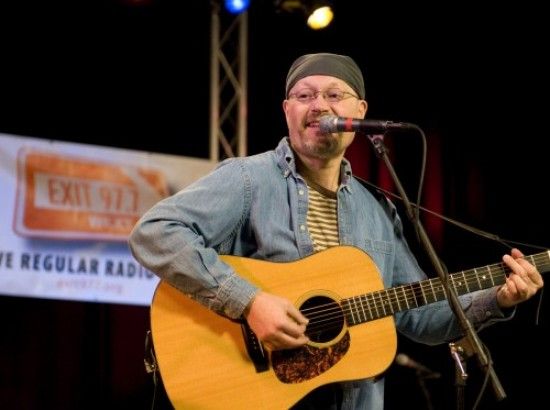 Guitar, Vocals, Second Lead Kazoo 
The musical career of Steven Clyde started in New York's North Country, playing guitar, keyboards and drums and writing songs as a young man. He soon traveled south to study music at the University At Albany.
As a lead guitarist, he help establish two of Albany's most original bands in the '70s—The Star Spangled Washboard Band (blue grass/jug band), and od (rock opera)—and wrote songs for both acts.
Moving on to New York City, Steven toured with Richie Havens (lead electric guitar) and Buzzy Linhart (bass).

Upon his return to the Capital Region in the '80s, Clyde swung with the Rockin' Dakotas, Tex Rubinowitz and the Bad Boys and Jeannie and the Hurricanes, and he subsequently ventured out with his own Steven Clyde Band.
He has toured with Commander Cody and His Lost Planet Airmen, The Neanderthals (featuring Eddie Angel of Los Straitjackets), Blotto, The Lustre Kings, Johnny Rabb and the Jailhouse Rockers, The Mother Goose Jazz Band and Ed Mann's Dub Jazz Unit.
Steven Clyde is a featured songwriter on recordings by The Lustre Kings. He also co-founded and wrote, sang, played bass, keyboards and percussion for Albany's Rumdummies.
INFLUENCES: The Beatles, The Byrds, Buffalo Springfield, Bob Dylan, Incredible String Band, Nick Drake, Bob Marley, Peter Gabriel and Richie Havens.